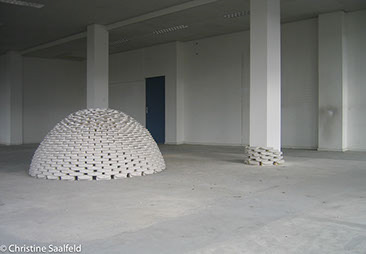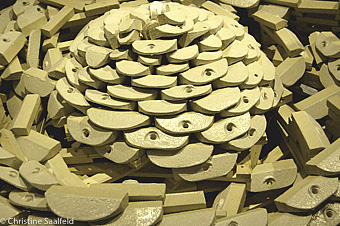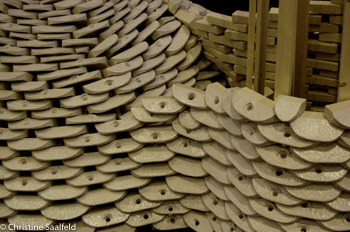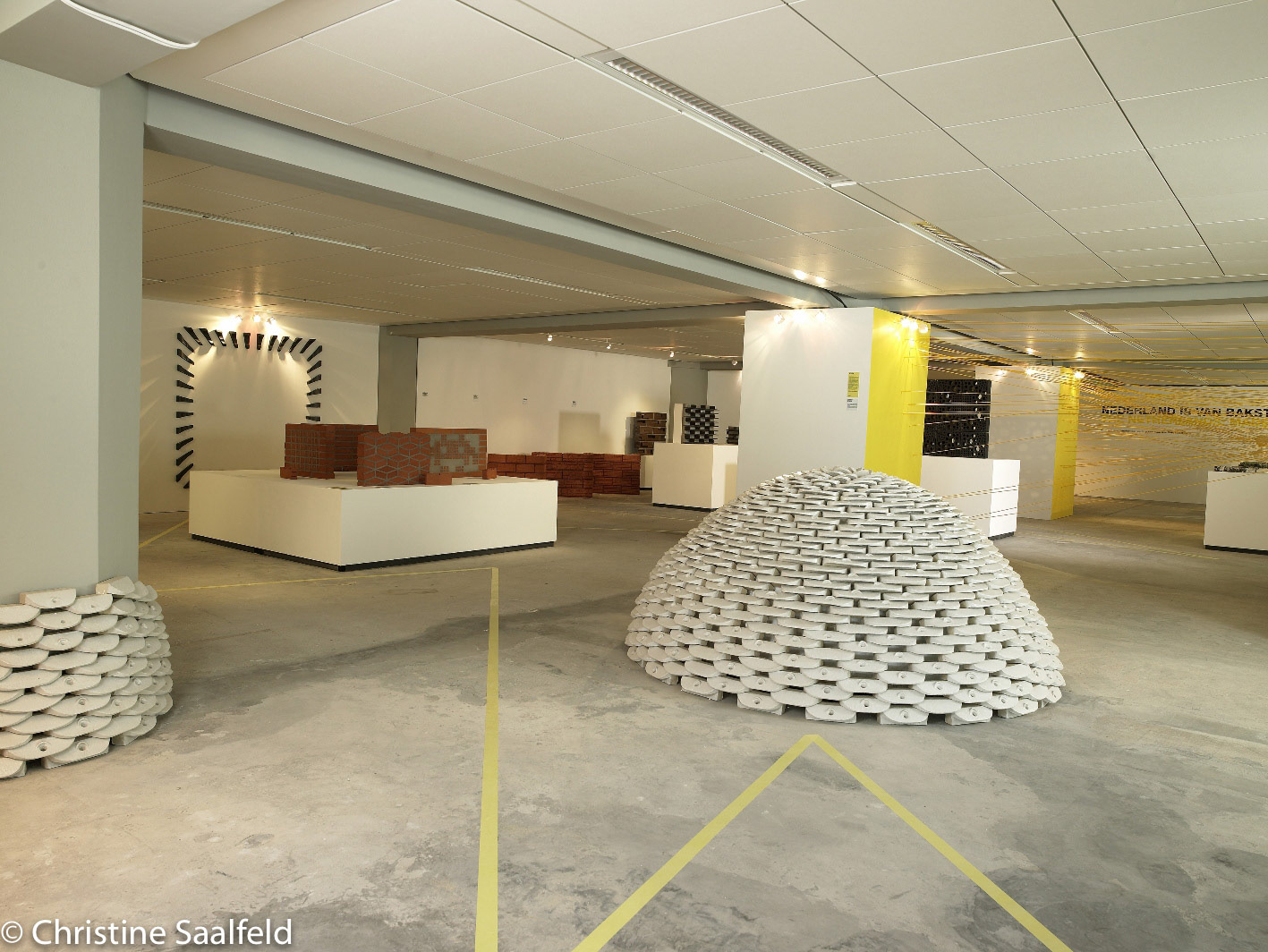 Experiments with new forms and use of bricks, ekwc, 2008-2009
De relatie tussen architectuur, objecten en lichamelijkheid is een terugkerend thema in het beeldend werk van Christine Saalfeld. "Mijn objecten lijken op architectuurmodellen of zien er uit als functionele producten. Ze volgen echter niet de functionele principes ervan, maar behoren tot een fictieve wereld. Een fictie, niet bedoeld om een andere realiteit te creëren, maar om nieuwe beelden en verhalen uit te vinden". De schaal van haar werk wordt daarbij sterk bepaald door de maat van het menselijk lichaam. 

Haar doel was om naar aanleiding van de ervaringen en experimenten met uitlopende baksteenvormen ruimtelijke objecten te ontwikkelen. Het meest opvallende resultaat is het object "Muttertier" (moederdier). Dit is een koepel waarvan de geschubde huid verwantschap vertoont met die van een miereneter. Iedere afzonderlijke baksteen heeft de vorm van een schub. In totaal zijn er 800 geglazuurde stenen die samen een object vormen van 170 bij 170 m.