Christine Saalfeld studied Fine Arts and Philosophy in Hamburg, Berlin, Jerusalem and Rotterdam. She has lived in Rotterdam since 2000, exhibiting locally and internationally. 
In her work, Saalfeld deals with questions of humanism, social philosophy and art in public space. She explores aspects of day-to-day living and social interaction. Like public and private space, social inclusion, interaction, engagement and participation. Cities, streets, houses all become the sites of investigation in an on-going effort to better understand human nature and social cohabitation.
She works in several mediums, including drawing, sculpture and installations as well as public art and curatorial projects. Within her visual work, Saalfeld uses a surrealistic and architectural language of form. Her prototypes play with the contradictory attitudes of functionality and disorder, sense and nonsense, sedentary and nomadic forms of existence.
In 2012, Saalfeld founded STAD-NOMADEN as a platform for spatial interventions and urban strategies. The goal of the platform is to develop and stimulate socio-cultural projects for public space and to discuss the responsibility of the artist to the environments we live in.
----------------------------------------------------------------------------------
Münchner Feuilleton, April 2016:
Christine Saalfelds Hauptthema ist der Raum. Der geschlossene und der öffentliche Raum und die eigene Lebensumgebung spielen in ihre Arbeiten hinein, die sich als Skulptur, Objekt, Installation oder Zeichnung darstellen und in denen sie Funktionalität und Störung, Sesshaftigkeit und Normadentum, Sinn und Unsinn hinterfragt. Der Künstler und seine Verantwortung für die Umwelt sind Thema ihrer Stiftung >>Stadtnomaden<<, mit der sie, inspiriert von ihrem aktuellen Lebensumfeld Rotterdam, räumliche Interventionen und urbane Strategien entwickelt. All das , was wir dringender als jemals zuvor brauchen.
----------------------------------------------------------------------------------
Sustainable Creativity, 2014, Christine Saalfeld
Sustainable creativity is understood from the perspective that artists "can be catalysts for others to become reflective practitioners. … '[S]ustainable creativity' is a process-orientated social and ecological creativity, which flows with serendipitous learning through communities of practice, as opposed to the output-oriented creativity of a 'creative class' hatching master-planned innovations for the city. Sustainable creativity roots itself in the values of a city's cultural diversity and biodiversity in its 'communities'." [1]
Within the art historical concept the subject can be associated with New Genre Public Art [Lacy, 1994] . It is not to be understood as a genre of art per se, but a way of acting on and engaging with the direct social environment by promoting values of mutual acceptance, respect, and by generating individual and social responsibility. Local participants play a decisive role and become co-creators within an artistic process. Suzanne Lacy describes it in the following way:
"Unlike much of what has heretofore been called public art, new genre public art – visual art that uses both traditional and non-traditional media to communicate and interact with a broad and diversified audience about issues directly relevant to their lives – is based on engagement." [2]
The American community organiser and writer Saul Alinsky described the concept of a 'realistic radical' [3] as someone who develops policies and strategies for social change, which are based on how the world is, and not the world how we would like it to be. An important concept within his ideas is 'self-interest' : something that needs to be overcome in order to achieve more power and significance in social terms. For artists, the demand to overcome self-interest is an especially immense challenge because of the way, in recent decades, the art world has cultivated of a cult of personality. Likewise, it could be difficult for artists to over-come a sense of self-interest if they are living in a state of emergency as described in the beginning.​​​​​​​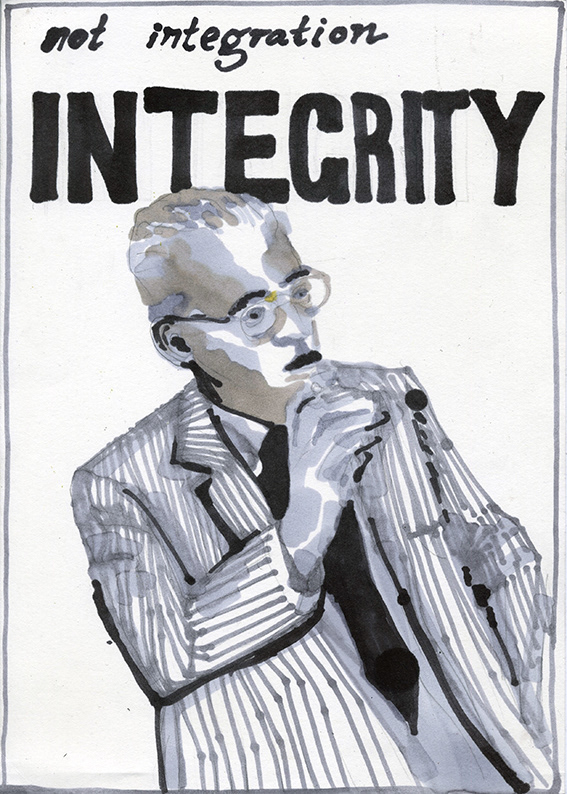 The concepts of 'new genre of public art' and 'the realistic radical' make reference to the concepts of 'sustainable creativity' and 'cultural sustainability' in relation to the urban, as the cultural scientists Volker Kirchberg and Sacha Kahn note from Kagan and Verstraete, the concept of 'sustainable creative city':
" … should embrace participatory, bottom-up, intergenerational approaches where 'trial and error' (i.e. iterative) experiments are fostered [and where] long-term developments and processes are regarded as important, rather than products. The whole city is mobilizing creative potential to 'reinvent' the 'logic of the house' or »oikos logos«. Viewed as [complex] living organisms, sustainable creative cities build on their capacities and resources to create tangible and intangible values for the present and the future. Bio-cultural diversity should be a basis for urban resilience." (Kagan and Verstraete, 2011: 16)[4]
The concept of the 'sustainable creative city' could be seen as a serious attempt to strengthen civic participation by bottom-up urban governance, equal justice, and the multiple dimensions of diversity and freedom. The concept functions as a contra-point towards a 'creative city' that fosters urban gentrifications in terms of segregation, social inequality, and neo-liberal values. The principles of 'cultural sustainability' can further be characterised, as an aspiration to improve quality of life, to contribute to societal and ecological equilibrium, and to support cultural diversity.
In 2013, the Stadnomaden Foundation held a meeting with different cultural and social stake-holders in Rotterdam Zuid and put forward the question: how can sustainability for local projects be created?  The discussion provided the following conclusions and suggestions, as summarised by Herman van Wamelen[5] :
• It is important to make real contact with the community, substantiated by sharing experiences and daily life.
• Social institutions like Sonor[6] were mentioned: many projects come and go, and residents have the idea that potential projects are just being taken over by institutions, new initiatives and organisations who they do not trust because they are not perceived as being bottom-up nor sustainable in terms of longevity.
• In terms of collaboration, it is not possible to get everyone working in the same direction, but it is possible to use personal ambitions and qualities.
• It is important for artists not to depend on institutions.
• Sustainable solutions occur by coincidence.
• There are two dynamics: One between artists and artists, and one between artists and residents.
• In both dynamics there is the intention to work towards sustainable solutions.
This summery provides suggestions for a more sustainable culture and underlines the general aspiration to work towards sustainable solutions.
[1] Kirchberg, Volker/ Kagan, Sacha: The roles of artists in the emergence of creative sustainable cities: Theoretical clues and empirical illustrations, City, Culture and Society, 2013, p. 142
[2] Lacy, Susanne, Mapping The Terrain, Bay Press 1995
[3] Alinsky, Saul D. Radicals, A Pragmatic Primer for Realistic Radicals, New York 1989: Vintage Book Edition, S.53
[4] Kirchberg, Volker/ Kagan, Sacha: The roles of artists in the emergence of creative sustainable cities: Theoretical clues and empirical illustrations, City, Culture and Society, 2013, S. 141
[5] Herman van Wamelen: Senior policy advisor for Sport and Cultuur in the Municipality of Rotterdam, former director of Stichting Zuidzijde
----------------------------------------------------------------------------------
30 november 2007 in NRC Handelsblad – Sandra Smets
Is het een bus? Is het een pantservoertuig? Of is het een nieuw, nog naamloos type dat een grote autofabrikant in de markt gaat zetten? De voertuigen die Christine Saalfeld in brons of op papier verbeeldt, hebben allemaal de opgeruimde uitstraling die technisch tekenaars aan hun creaties meegeven. Ze lijken deels auto, deels landbouwmachine, deels tank, maar ook deels prul. Want Saalfeld is geen technisch tekenaar, ze is beeldend kunstenaar. En haar uitvindingen zijn ondanks hun strenge uiterlijk vooral zichtbaar nutteloos. De vliegtuigjes zijn wat roestig, de bus kijkt of hij er geen zin in heeft, de raceauto is tot geen enkele snelheidsovertreding in staat. Er heerst weinig dynamiek in Saalfelds solotentoonstelling bij Galerie Poonberg. 
Nut is een groot goed in onze maatschappij. Saalfeld verbeeldt enkel nuttige objecten, dingen die symbolen van vooruitgang en beschaving zijn geworden. Tussen haar prototypes van voer- en vliegtuigen staan ook bouwkundige constructies, van brons en keramiek. Het zijn modernistische blokken met donkere ramen, tochtige portalen, of enkel nutteloze stapelingen stenen. Zonder hun functionaliteit blijken de grijze blokken onheilspellend te worden. De bezieling van dode materie die in Saalfelds vliegtuigjes soms te lief speelgoedachtig wordt, overtuigt hier wel. Dit zijn ruimtes waar je in nachtmerries in verzeild raakt.
Flatgebouwen en vliegtuigen op de tekentafel, dat gegeven zit vol verlangen naar het veroveren van de wereld, het doorkruisen van de continenten. Het doet menig jongenshart sneller kloppen. Saalfeld houdt zich aan de beeldtaal van die droom - hard, recht, strak – en probeert zo de functionele schoonheid los te zingen van zijn functionaliteit. Maar met de zichtbare werkloosheid van haar constructies, lijkt ze ook vraagtekens te zetten bij het optimisme van techniek en modernisme. Iemand die daar een kritisch geluid tegen heeft laten horen, Constant, eert zij in haar tentoonstelling met een grote tekening naar zijn gedroomde stad Nieuw Babylon. Al zet ze hem wel met deze galerieopstelling tussen de voertuigen wel een beetje gelijk met alle naamloze auto-ontwerpers wiens ideeën op hetzelfde witte papier beginnen. 
Het mooist zijn Saalfelds tekeningetjes, netjes gemaakt met liniaal en passer. Deze schetsen doen hetzelfde als de objecten, maar dan met meer poëzie. Soms slaat het verlangen naar bezieling ook hier door, met een te koket scheef hangend machineonderdeel, maar meestal zijn de spaarzame lijnen precies goed. Ze vormen een aanzet voor een flatgebouw, de hoofdlijnen van een productiesysteem, stippellijnen die een belofte voor de toekomst aangeven. Elke grootse uitvinding begint met een schets, elke mislukking ook. Die menselijke twijfel is de beste bezieling die Saalfeld haar werk kan meegeven. 
(30 november 2007 in NRC Handelsblad)